It is that time of year when everyone just wants to get out on the water. Early spring can be good fishing the last state record was caught on April 1st 2002 it was 42lb 8oz. When fishing in the early spring like this you might want to consider downsizing your lure or slowing it down.
Some things to consider when
choosing a lake is water clarity depth of lake, are you looking for numbers or a monster maybe a chance at both. Webster Lake can be a good lake for numbers Tippy/James you have a chance at a state record in prespawn. Webster warms up first because of the shallow water dark bottom of backwater. Tippecanoe Lake is usually further behind all the other lakes because of the deep water.
Some of the lures to start with the in the spring Smokers Tackle's SS Shad in the 4.5" & 5.5" models also the SS Shiner twitch bait. https://www.facebook.com/Smoker-Tackle-LLC-585409971547445/ you can also use the Musky Kombat sidewinder just slow it down a little. http://www.muskykombat.com/
Some other lures that work in the spring are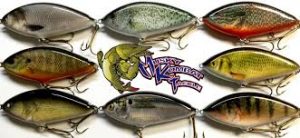 6" Jake, Kickin Minnow, #8 Spanky bucktail slow rolled. These are some lures I might try you can also use your favorite small crack or twitch/jerk bait. As soon as I can get suckers in the spring I will start using them they are always a good option for a bonus fish. You can check out some live bait action here.
This might also be a good time to try fly fishing. Start by fishing the shallow edges and 4 to 6 foot flats, backwater & the main channel on Webster
is always a good option this time of year. Keep an eye on my Facebook page for updates https://www.facebook.com/WebsterLakeGuideService/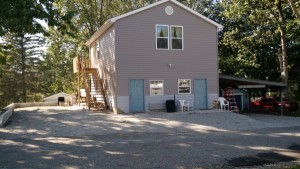 The Cabins are unwinterized and ready to go now the rental boats should be ready around March 1st and Guiding will start March 1st also. Hope to see you all up at the lake soon.
If Musky is not your thing Crappie and Bass are very good in the spring on all these lakes too.